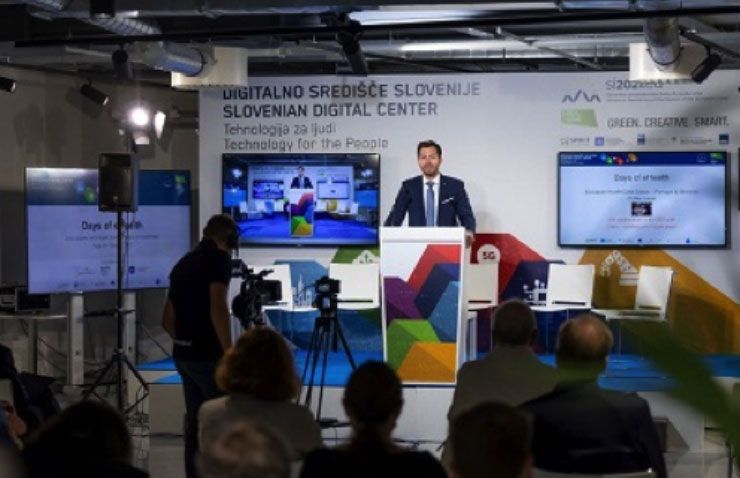 06.09.2021 by Gaia-X 0 Comments
Days of eHealth - Data spaces and digital transformation in healthcare
In the week of Aug 30 – Sept 3, 2021 we have organised a hybrid event "Days of eHealth - Data spaces and digital transformation in healthcare"
The emphasis was on the European Health Data Space, exchange of experience and good practice examples from Slovenia and other countries that are leaders in healthcare digitalisation.
Government representatives, businesses, projects and initiatives from Portugal and Germany, which together with Slovenia are part of the "EU Presidency Trio", have presented their experience and priorities of the presidency, as well as good practice examples from their countries.
Guests from Finland have explained why they are leaders in the secondary use of data and how they encourage healthcare employees in quality data collection. Israel presented the implementation of the national digital health strategy and shared their "lessons learned". Guests from Spain presented their plans to create a regional ecosystem of IT solutions in Catalonia as well as a unified patient record. The discussion on the role of digital literacy in healthcare, as an important competence of healthcare professionals as well as patients, has concluded the eHealth week.
Feed