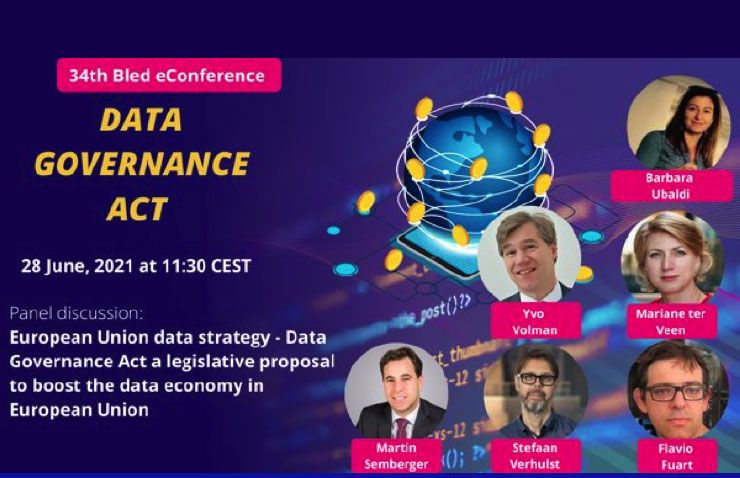 18.06.2021 by Gaia-X 0 Comments
What is the Data Governance Act EU Proposal?
From 27-30 June, Slovenia's longest standing Bled eConference will focus on how digitalisation can help Europe to emerge from the crisis caused by the COVID-19 pandemic. On 28 June, Flavio Fuart from Gaia-X Hub Slovenia & ICT innovation network will join the discussion about the Data Governance Act and the implications for European Data Spaces.
Slovenia uses the conference to kickstart their presidency of the Council of the European Union on 1 July. Just like its two predecessors, Germany and Portugal, Slovenia regards the Eurozone's economic recovery from the coronavirus crisis as a top priority. Digital progress and stronger data sovereignty in the EU will play a key role in stimulating that recovery.
The panel discussion on the Data Governance Act will take place on 28 June.
Feed